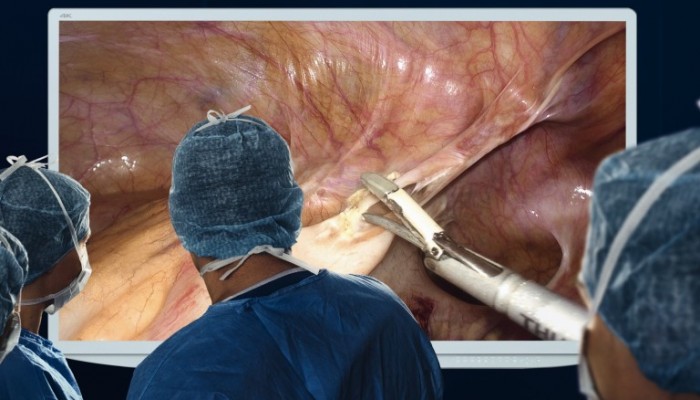 Even Closer to Every Detail Becoming Completely Immersed in the Procedure.
VISERA 4K UHD Magnified Visualization brings surgeons even closer to every detail. Images appear physically larger, enabling the surgeon to observe fine patterns and structures of tissues in high precision, even when enlarged. This in turn means a safer and more visible operating field, and also helps to prevent mist and smoke; "sword fighting" with hand instruments is no longer necessary. 
Even at 2.0× zoom, VISERA 4K UHD Magnified Visualization is equivalent to Full HD resolution – just zoom in and move the scope away from the operating field. On a 55" 4K UHD monitor, the image creates a sense of immersion that allows the entire OR team to completely focus on the surgical procedure.
For further details please visit
https://www.olympus-europa.com/medical/en/Products-and-Solutions/Products/Product/VISERA-4K-UHD-General-Surgery-Urology-Gynecology.html