QuiremSpheres® - Microspheres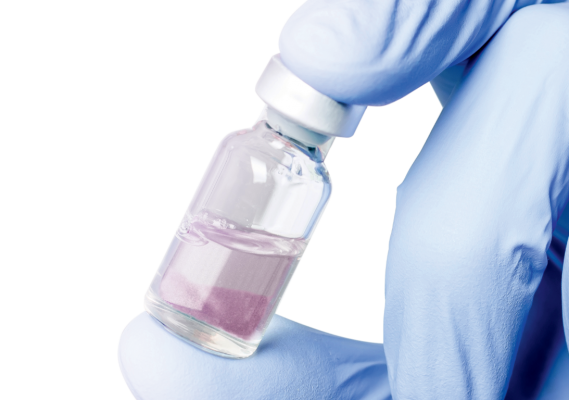 QuiremSpheres® is indicated for the treatment of advanced unresectable liver tumors.
QuiremSpheres® microspheres have the same mode of action as existing Yttrium-90 based SIRT products: the microspheres emit beta radiation that kills tumor cells from close range. In addition, QuiremSpheres® can be visualized with SPECT and MR imaging, even in low concentrations. This is unique and cannot be done with currently available Yttrium-90 based microspheres.
 
Unique
The first and only commercial SIRT solution based on holmium-166. 

Proven
Based on more than 15 years of technological advancement and clinical research.
Visible on multi-modality imaging
Quantitative SPECT and MR imaging properties enable dosimetric treatment verification.
QuiremSpheres®: a complete SIRT solution
We deliver a complete SIRT solution, for which we have put your convenience as a starting point. This translates into:
QuiremSpheres® is patient-specific.
QuiremSpheres® is convenient and easy to use since it is delivered to your hospital as a patient-specific, ready-to-use product.
A user-friendly administration box that has been designed with input from leading KOL's in the field of SIRT.
QuiremSpheres® comes with a next generation SIRT administration device. The QuiremSpheres® Customer Kit, which was developed in co-creation with leading KOL's, is easy to use, simple/convenient to (dis)assemble and clean and provides excellent shielding of beta and gamma radiation.
Q-Suite™: a software tool to convert SPECT and/or MRI images into 3D dose distributions (DICOM format).
To help you achieve quantitative dosimetric insight in your SIRT treatments as a means to drive treatment efficacy, we provide our in-house developed and CE-marked software tool Q-Suite™.