Oil-less Medical Air Reciprocating Compressors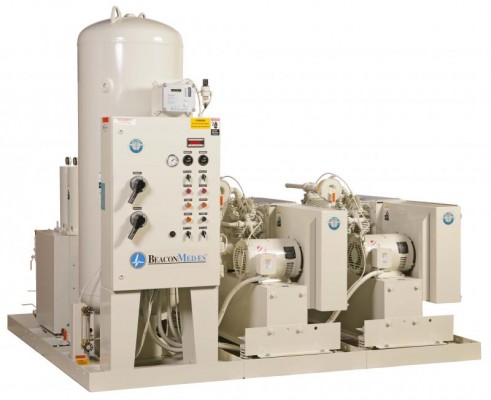 Proven Oil-less Reciprocating Technology
BeaconMedæs LifeLine® Medical Oil-less reciprocating air systems are the most widely installed medical air compressor in North America. All systems incorporate the following features.
Entire system fully compliant with NFPA 99 or CSA Z-305.1 as a medical air source system. Complete from inlet to source valve.
Compact tank and base mount configurations including true "Single Point".
Designed for ease of rigging including easy separation of modules.
Full vibration isolation including spring isolation – no special bases required.
Standard LifeLine Desiccant Dryer System