The Lifeline® MCS Manifold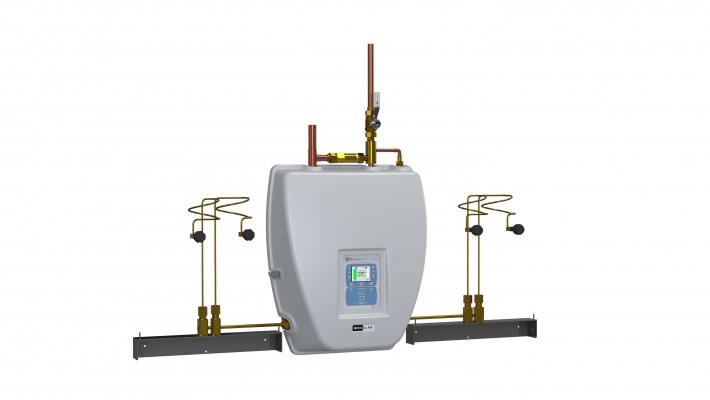 The Manifold You Need
The Lifeline® MCS Manifold is a compact and fully automatic manifold control system for medical gases. Regarded as a leading manifold control panel in its class, the Lifeline® MCS Manifold combines ease of use, installation and maintenance with a very high flow capacity. We use two stage regulators in our manifolds as standard. This results in a leading high flow capacity of 1,750 lpm at 4 bar stable pressure over the entire flow range. We always use halogen free high pressure regulators which reduce the risks of self-ignition and emission of toxic gases.

The manifold has a graphical display with a precise pressure indication which give you visibility on your medical gas consumption. Additional visuals of remaining cylinders gas volume and average flow consumption provide full control over your medical gas installation.

The digital control panel and two stage regulators allow for low changeover pressure that can save you thousands liters of valued gas annually. This saves you money.
Safety
The Lifeline® MCS Manifold is designed with both safety and continuity of supply in mind.  Continuity of supply is of great importance for medical gases, which is why our manifold includes features such as:
Fail-safe solenoid valves in the event of power supply failure
All major components are replaceable without interruption of supply – including both solenoids valves
Purpose designed 1st stage regulators
Reliability
A two stage regulation system, utilizing separate regulating units for each stage of pressure regulation, offers higher flow rates and a smoother flow rate curve. All internal pressure connections are flat face style with `O` ring grooves for easier maintenance, and improved sealing reliability. All polymers subjected cylinder pressure in the gas stream are halogen-free in accordance with HTM 02-01.
Installation and Maintenance
To reduce costs and installation time, we integrated and pre-installed many components, such as a test point (medical gas terminal unit) and a pre-piped exhaust. The Lifeline® MCS Manifold has a width of 450mm offering more freedom during installation and saves premium space. We also supply a wall mounting bracket – so installation of the manifold can be done by a single person.
For further details please visit
http://beaconmedaes.com/index.php?option=com_manifoldshtm&view=controlpanel&Itemid=137