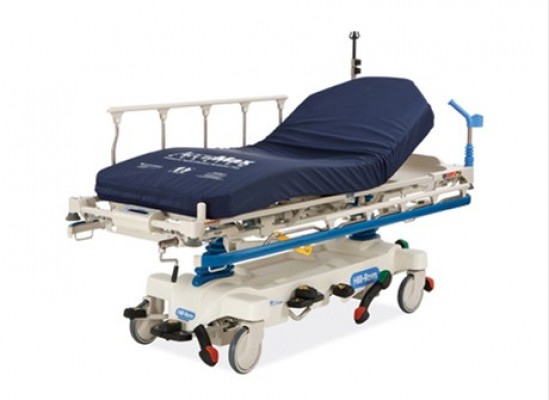 We understand that today's caregiver works in a chaotic environment dominated by endless challenges and demands, and Hill-Rom offers a procedural stretcher with all of the options you will need to effectively care for your patients.  

Hill-Rom's Procedural Stretcher has been designed for versatility and ease of use needed for the caregivers ever changing environment and patient population. Key features of Hill-Rom's Procedural Stretcher are:

BackSaver Fowler® feature 
This BackSaver Fowler feature assists you in raising and lowering the head of the stretcher.
*Includes Manual knee gatch 

Active hand brake
Stopping power is at your fingertips with the hand brake option.

Four-sided brake and steer pedals
Never leave your patients side with the easy to access Four Sided Brake and steer available as an option on all Hill-Rom® Stretchers.

Push handles with integrated IV pole cradle
IV Pole Cradle allows you to transport additional lines while keeping you focused on the safety of your patient.

Integrated utility tray
Now there is somewhere to store your patient's belongings and medical supplies, with this large and easy-to-access utility tray.

Integrated O2 tank holder
Keep your patients oxygen tank out of the way with this integrated O2 tank holder. Never worry about where to store your oxygen tanks again.